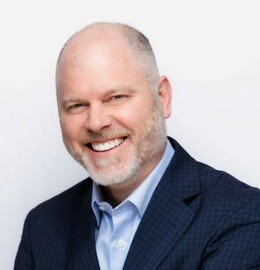 John Kennedy is the Executive Vice President of Operations for Evergreen Real Estate Group
John oversees all aspects of Evergreen's property management of more than 11,0000 units of affordable and conventional market-rate housing in 103 developments in 11 states. As Executive Vice President, John is focused on ensuring best-in-class management services for many clients, including our residents, property owners, investment partners, and housing agencies. John analyzes, develops, and executes strategic processes and procedures in collaboration with the management team to provide the highest quality of service to our residents, maximize the value of the assets we manage for our owners, and ensure an engaging and satisfying work environment for our employees.
John has over 30 years of experience as an executive in the field of multi-family property management with a particular emphasis on affordable housing. Before joining Evergreen, John was Senior Vice President of Related Management Company's Midwest affordable housing portfolio, which consisted of over 7,000 units in 50 developments. Related Management acquired Metroplex, Inc. in 2015, where John had been President with responsibility for the company's overall operations and its portfolio of approximately 5,200 residential units in 4 states. Before being named President of Metroplex, John was Vice President of Operations and responsible for developing, managing, and overseeing company policies and procedures relating to everything from human resources to corporate and regulatory compliance matters. As an attorney, John acted as in-house legal counsel on fair housing, landlord-tenant, employment, regulatory, and contract-related issues. Before joining Metroplex in 1993, John was employed as a staff attorney for Sheldon Baskin, Henry Hyatt, and Daniel Epstein, an affiliated real estate development group whose business was concentrated in conventional market rate and government-assisted multifamily housing.
John received his B.S. in Business Administration from Marquette University and his J.D. from the DePaul University School of Law. He is licensed to practice law in Illinois and holds an Illinois Broker's Real Estate license.